We have a new address. And so do you!
We have outgrown our current warehouse and have moved to a bigger one. This means you have received a NEW MyMalls address! Did you sign up after November 9th 2020? Then you got the new address right away and therefore are not required to take further action.

As of November 9th we started operating from our new warehouse location.
Our, and your, new address is: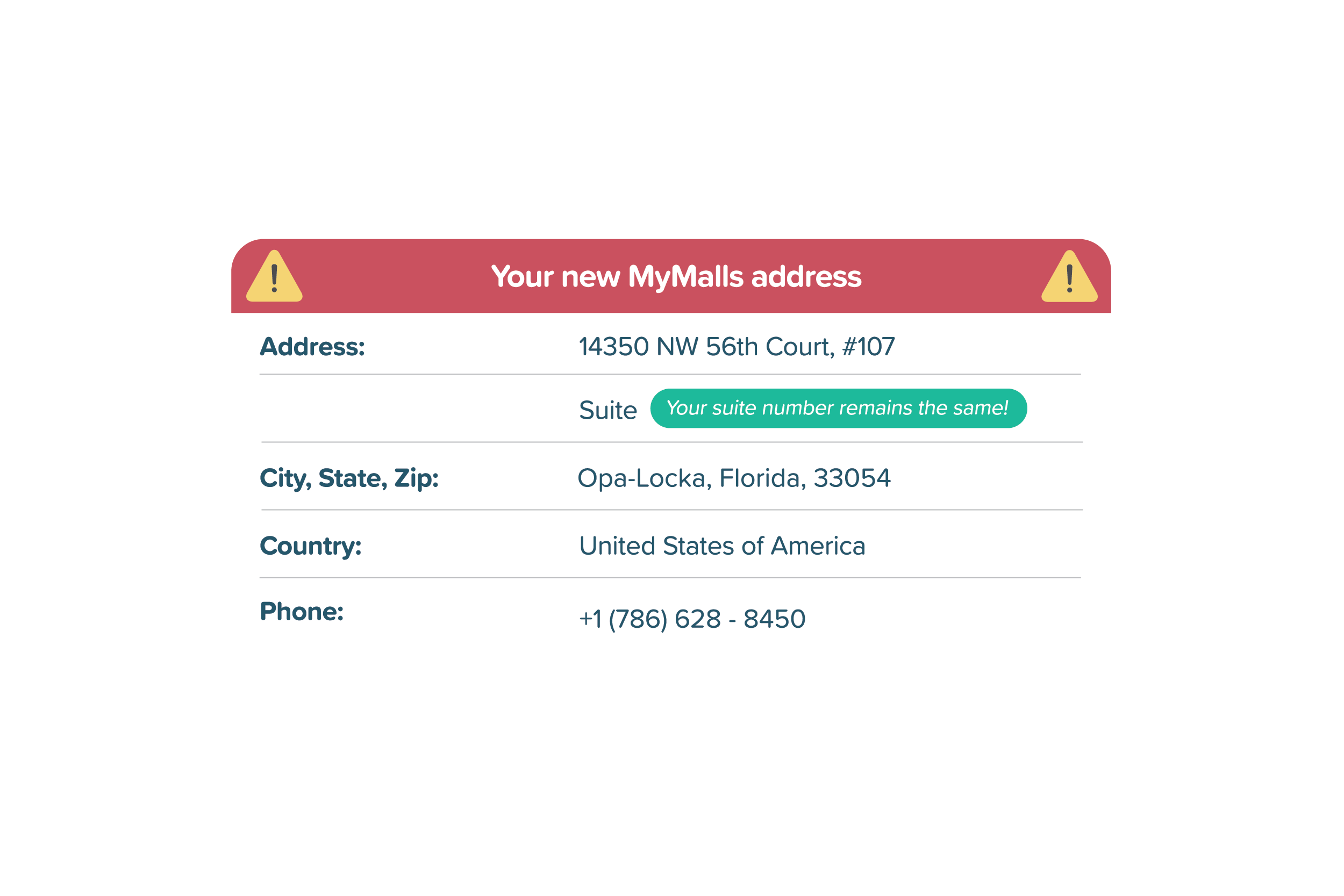 Please note, your suite number will remain the same! The only thing that will change is the address; which will automatically change in your MyMalls suite environment.

Transition Period
Did you place an order using your old MyMalls shipping address? We have extended our transition period, in which we will pick up packages from the old warehouse daily. In order to make sure you won't lose any packages, please from now on only use your new MyMalls address.

Note: As of December 24th 2020, we will no longer be operating out of our previous warehouse. If you expect to receive packages at the old warehouse after this date, contact your supplier and let us know by starting a chat with us or by sending us an email to support@mymalls.com
Change your Address at Online Stores

Not sure how to change your address online? Here's a step by step guide on how to do it on Amazon. This example is very similar to other online stores. So, changing your MyMalls personalized address in all your favorite shops should be easy!
Any questions? Please don't hesitate to reach out!
Happy Shipping!😃
Team MyMalls