Great news! Here at MyMalls, we've introduced a brand new referrals feature! And there's a tidy bonus involved for you and a lucky friend, relative, or colleague.
All MyMalls customers now have their own custom referral link, which can be found in their Suite. Simply pass this link on to a friend, and once they sign up and make their first shipment, you both receive a $25 credit to your accounts!
Here's how it's done:
Firstly, log in to your MyMalls account, and look for 'Invite Friends' in the top menu bar: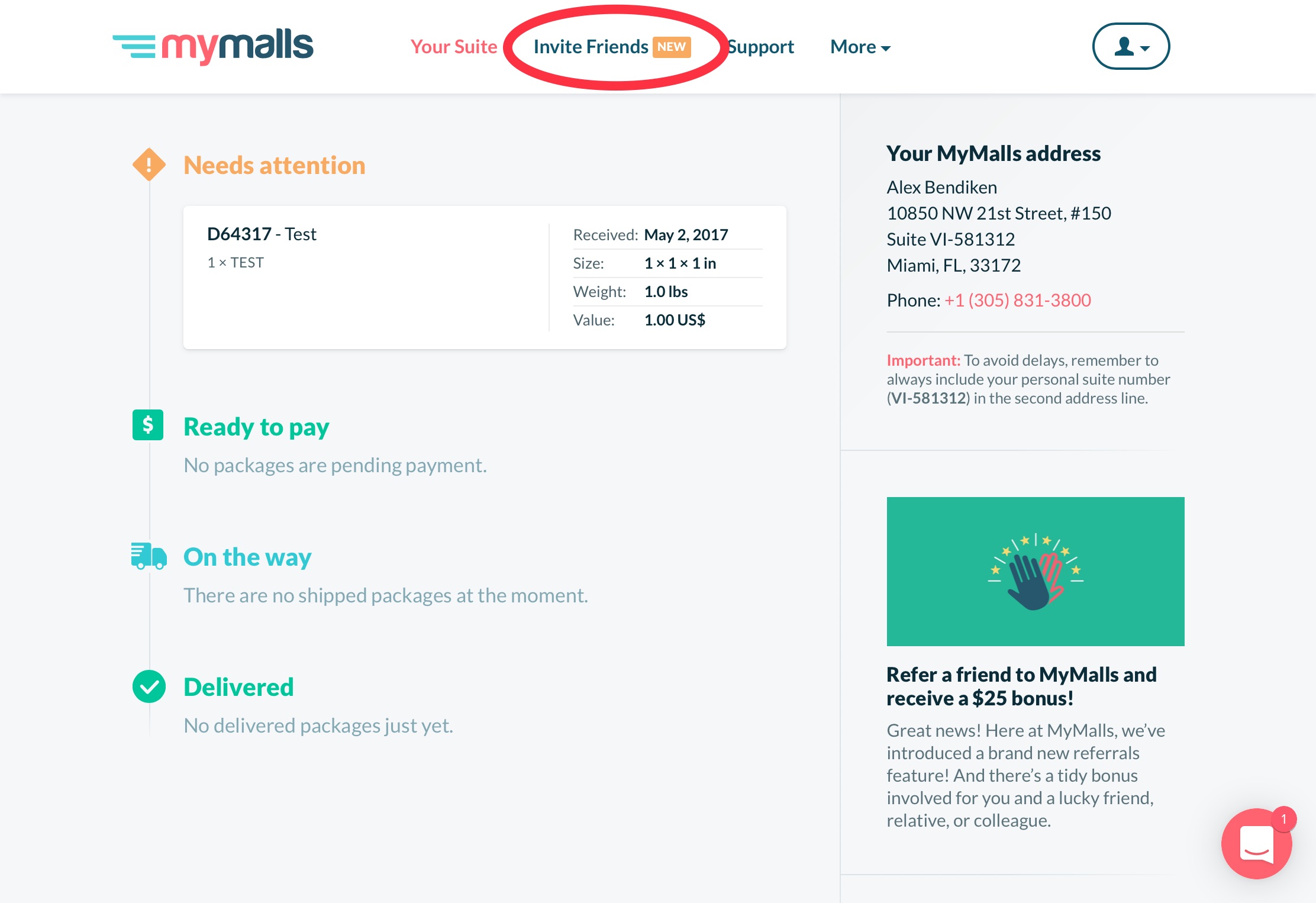 You'll then be taken to the invite page, where you can either enter an email address, or copy your personalised referral link. Simply provide this link to the person you are referring, or give them a heads up that an awesome email is on the way!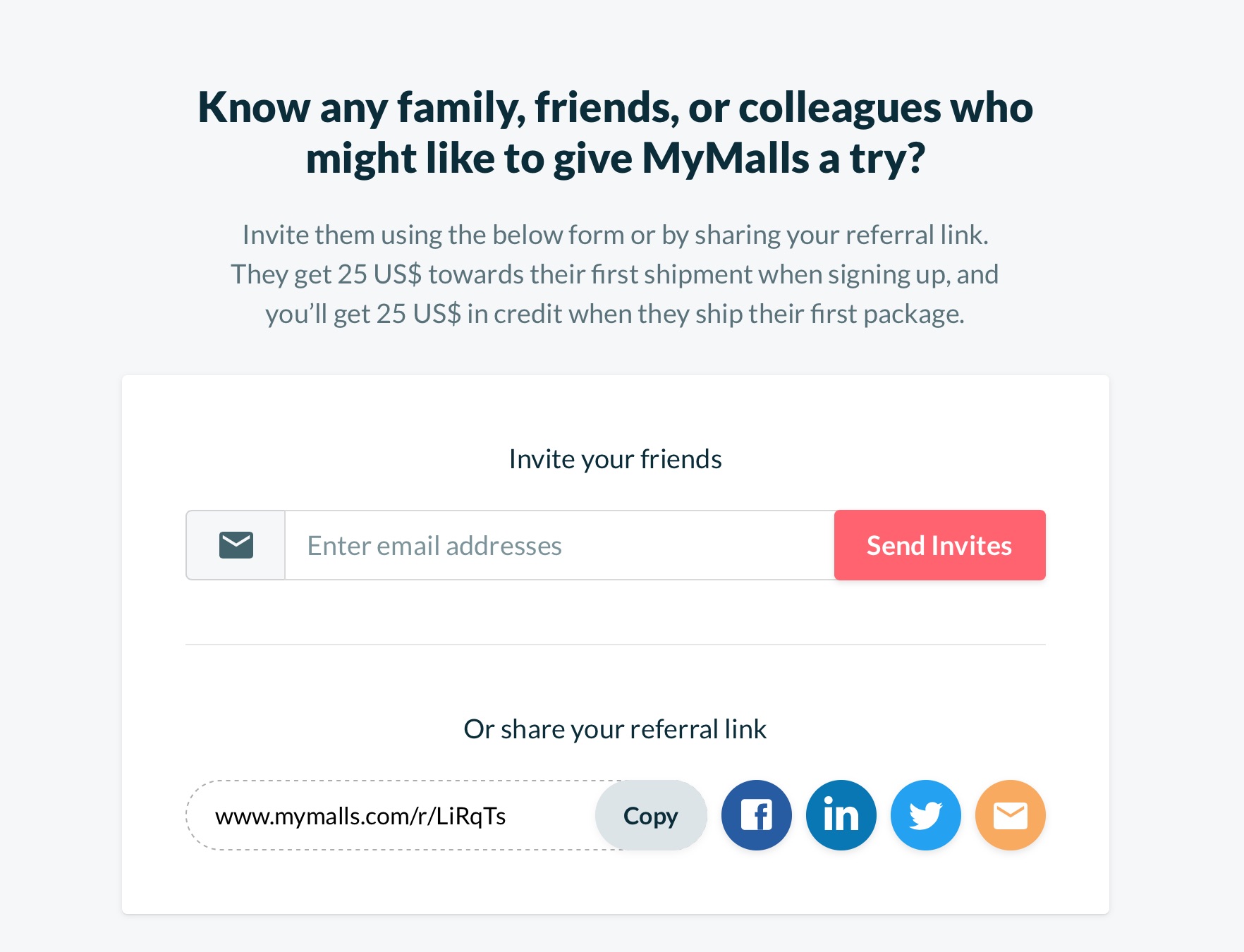 Your referral recipient will be guided through our breezy registration, and once they make their first purchase, you'll both receive $25 credit to your accounts. Simple as that!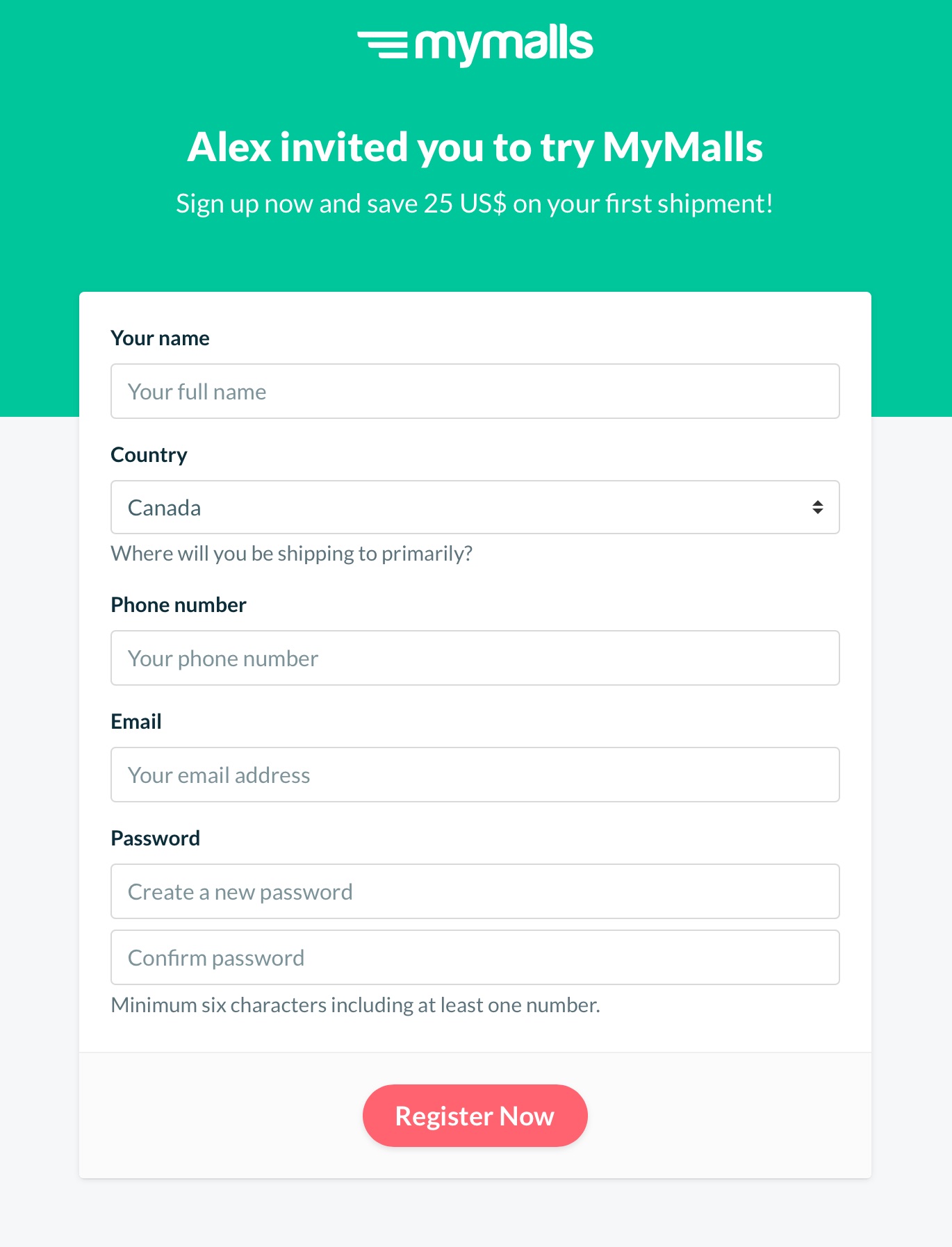 Don't forget the amazing benefits of parcel forwarding with MyMalls:
A straightforward and transparent approach to international shipping.
You'll be provided with a personalized U.S. shipping address, allowing you to shop at any retailer from the States, without the usual logistical nightmare!
We'll deliver direct to your door in just 24-48 hours, with our premium express shipping service to the Caribbean and Canada.
If you're expecting multiple deliveries, save on shipping costs by combining 3 packages into 1, at no extra cost. We'll even store your packages for 60 days, absolutely free.
A friendly, helpful customer service team!
Don't delay; introduce a friend and enjoy your $25 credit!